[:en]
 
IE CENTER FOR DIVERSITY
Diversity of cultures, skills and genders is not only a fact in today's corporate world, but a strategy for business survival. The mission of the Center for Diversity in Global Management at IE Business School is to internationally foster the integration of diversity as a tool to improve business performance.
The mission includes a twopronged strategy. One focuses on getting companies to embrace diversity of cultures, skills, and gender in senior management. The other focuses on gender in emerging markets, educating women from the Arab world and Latin America to be executives and entrepreneurs.
Based in Madrid, The Center for Diversity in Global Management is supported by the IE Foundation. The center's mission and strategy leverage off the geographic and academic strengths of the Instituto de Empresa and respond to crucial needs.
In the Western industrial world, societies themselves are becoming increasingly diverse. Companies that think strategically realize that a varied talent pool is an essential business asset. Embracing diversity can improve corporate and boardroom performance by introducing new voices with different, often innovative leadership approaches. Yet, true diversity is still rare at senior management levels. Rigid attitudes of just what a leader should be continue to prevent talented individuals who don't fit the box from reaching the top and contributing to their full potential.
In emerging market countries, the most critical need for harnessing the power of diversity concerns women. The inclusion of women in the economic process is a fundamental catalyst for dynamic social and economic development at the macro level, and would help make companies there more competitive at the micro one. Yet too many women remain excluded from the economic mainstream, to the detriment of their societies and their own individual lives.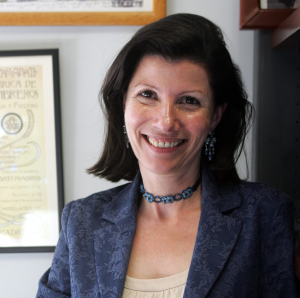 Dr. Celia de Anca
Director of IE Center for Diversity
The Centre for Diversity in Global Management at IE was created in September 2002. The Centre's mission is to promote diversity management of gender, culture, personality and age as a competitive advantage in the corporate world, through reflection, creation of knowledge and the dissemination of know-how. The Centre's main aims are:
To foster a greater understanding of the demand for and needs of corporate diversity, by analysing the improvement in bottom line results and effectiveness of inclusion policies.
To improve diversity in the corporate world by promoting training programmes in management in minority groups both in western companies and developing countries, thus promoting the integration of women into the economic fabric.
To generate debate and the exchange of experiences in the field of diversity
[:]