ÍNDICE DE INNODIVERSIDAD (IDI)
The third edition of the 2022 Innodiversity Index is now available!
Fundación Diversidad and Fundación IE launch a new version of the free and anonymous self-assessment that allows companies to know their level of diversity and innovation.
A renewed version to measure, compare and advance diversity and innovation within organizations:
It contains 17 thematic sections that can be answered in 5 minutes.
Each company can decide in which sections it wants or can participate.
Each organization will have a unique ID, but multiple people can participate in the evaluation depending on their expertise.
Thematic reports and a global report with comparative data with the sector and companies of the same size can be downloaded.
Participation will remain completely anonymous and confidential.
How does it work?
Access the tool that will transform your company and improve its competitiveness. Share the unique ID with your colleagues so they can participate in their field of expertise. In this way, people who are experts in disability will be able to fill in the section on disability and those on innovation, what is related to innovation. You can measure all 17 sections or only those of interest. Each company decides to what extent it wants and can participate. Registration is completely free and anonymous.
Carry out the study of the Innodiversity index and join the 600 companies that have already participated in the self-diagnosis. It is time to put the person in the center, it is time to RECOGNIZE AND MEASURE TO BE ABLE TO IMPROVE.
Read the previous reports
Consulte el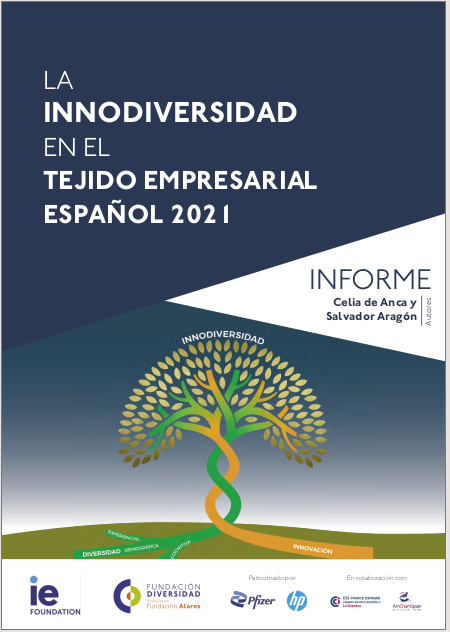 Segundo informe completo de Innodiversidad
Consulte el Resumen Ejecutivo aquí (en español)
Consulte la Sinopsis aquí (en español)
English version available here