ÍNDICE DE INNODIVERSIDAD (IDI)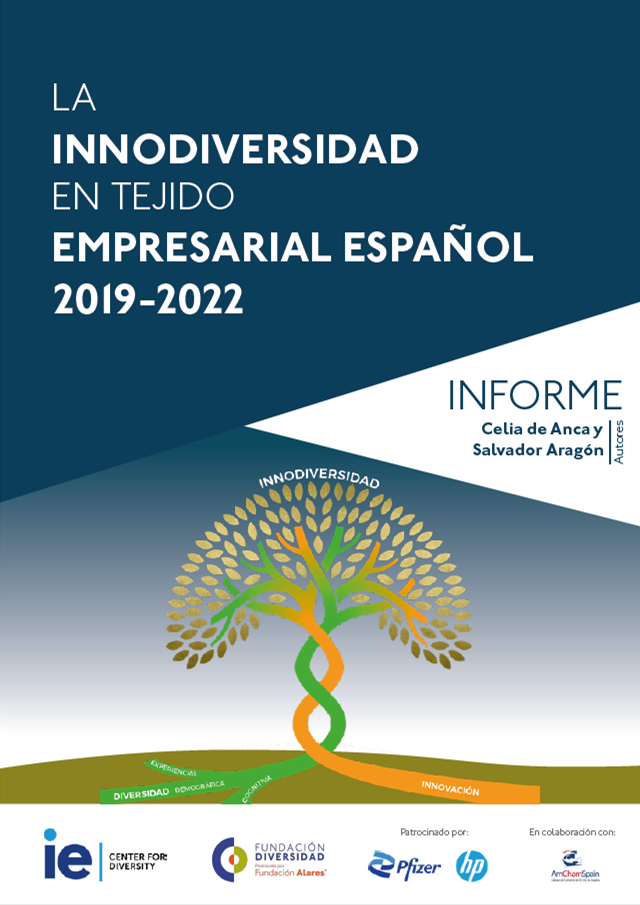 The Innodiversity Index is a study developed from 2019 to 2022, in which more than 700 companies have participated, and which measures innovation and diversity in organizations, to improve their competitiveness and efficiency.
Developed by researchers Celia de Anca and Salvador Aragón, IE Foundation, and Fundación para la Diversidad. With the support of Pfizer and HP, and the collaboration of AmChamSpain.
Consult the Report «Innodiversity in the Spanish Companies» (Spanish only).
Consult the Executive Summary «Innodiversity in the Spanish Companies» (Spanish only).
Presentación oficial en español del informe: LAS EMPRESAS DUPLICAN SU COMPROMISO EN INNOVACIÓN Y DIVERSIDAD
'Innodiversidad en la empresa española' por Celia de Anca y Salvador Aragón en Capital Humano.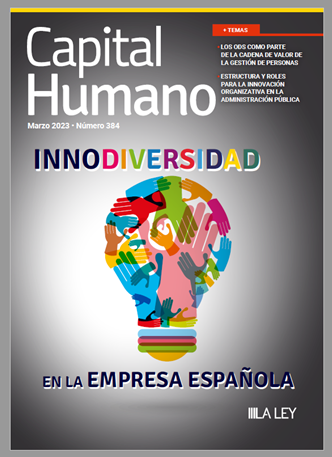 El concepto innodiversidad trata de buscar cuáles son los mecanismos de la diversidad que fomentan la innovación, de manera que su coordinación dé como resultado un verdadero aumento en la competitividad de las organizaciones. Y es que cuando se habla de diversidad dentro de las compañías mientras unas áreas están pensando en diversidad de ideas y experiencias otras lo asocian a género o edad. Para conseguir vincular ambas consideraciones ya existe una herramienta: el índice de innodiversidad, un proyecto realizado conjuntamente por Fundación IE y Fundación Diversidad.
Read the previous reports
Consulte el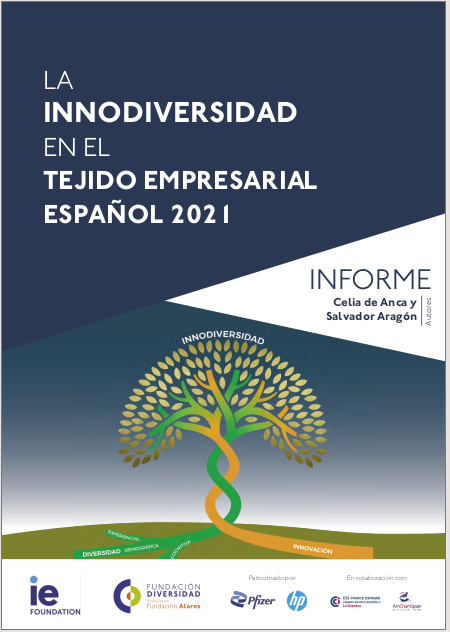 Segundo informe completo de Innodiversidad
Consulte el Resumen Ejecutivo aquí (en español)
Consulte la Sinopsis aquí (en español)
English version available here